Wednesday, August 31, 2011
... and to decorate the get-away car... Just Married bunting from
FunkyShique
Tuesday, August 30, 2011
Etsy Inspiration Board & Vendor Links:
HERE...
Beautiful vlue Jonathan Logan dress from
traven7
Anything would taste good coming out of these beautiful stoneware bowls from
LovedByTime
8

zucchini

1

2

cup

butter

2

3

cup

cheddar cheese

(grated)

1 cup

sour cream

1

2

tsp

salt

paprika

(taste)

1

4

cup

chives

(chopped)

1 cup

breadcrumbs

(crushed cracker)

1

4

cup

grated parmesan cheese
THIS
is a recipe for Danish Zucchini Casserole
THIS
is a recipe for Danish Sugar Browned Potatoes
THIS
is a traditional recipe for Danish Meat Balls
When I got married I chose this pattern Royal Copenhagen Blue Flower as my china pattern.. I still love it. From
SadieOlive
When a country is as far north as Denmark, the winters can be long and dark. There is great value in the warmth of a little bit of red. This little chair is from
kapeldesigns
Having a few pieces of art around that show the beauty of Denmark helps to carry the theme. This gorgeous photo is by
MISCRoot
Beautiful acrylic painting of Copenhagen from
TheCraftery
My beautiful adopted Danish Grandmother made pillows out of beautiful royal blue velvet with pretty trims like these from
thriftypyg
Monday, August 29, 2011
Custom Wedding Cake Toppers from
I think these S'Mores kits would be so cute as a favor AND a to do at the Camping Wedding, tutorial on
Today's Fabulous Finds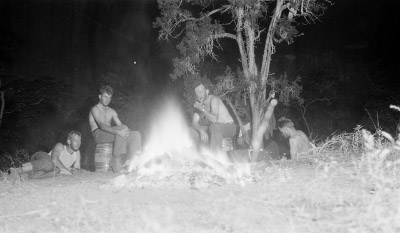 9 foil dinner recipes from a favorite site... The
Art of Manliness
.. check it out..
Original Recipe Yield
4 gallons
Ingredients
6 cups white sugar
3 1/3 gallons cold water
1 (2 ounce) bottle root beer extract
4 pounds dry ice
Directions
In a large cooler, mix together the sugar and water, stirring to dissolve sugar completely. Stir in the root beer extract. Carefully place the dry ice into the cooler, and cover loosely with the lid. Do not secure the lid, as pressure may build up.

Let the mixture brew for about an hour before serving. Leftover root beer can be stored in recycled 2 liter pop bottles or for pretty.. glass bottles with stoppers.
recipes from AllRecipes...
Vintage yellow gingham blouse with rolled sleeves.. knotted at the waist.. from
errickel
This rolled pair would be darling... from The Gap
Crocs Hover Lace Ups.. from
Zappos
The compass makes a wonderful theme for this wedding.. These working compass cuff links are from
ragtrader
A cotton kerchief is a great look for camping and quite practical actually. It would be a fun idea to give these to flower girls & bridesmaids... this one is from
Arfeiniel