It's traditional for a couple to exchange gifts on their wedding day. I wish that I had given my husband
a set of these solid piece
(his favorite kind... they are so sturdy) cufflinks. Artist
AnneHolman
who has a fantastic Etsy shop makes these beautiful cufflinks which she can customize for you. It would be lovely to have cufflinks made with a map of the city where you met, or a favorite team or a common hobby.. whatever is meaningful to him or to both of you. Check out Anne's amazing shop.
MeandMatilda
is a fun Etsy shop that specializes in special occasion neckwear. The fabrics they use are just refreshing and so different from what you'll see at the mall. I think that when you go with something handmade, you can find something completely unique that will be timeless when you look at the photographs years from now.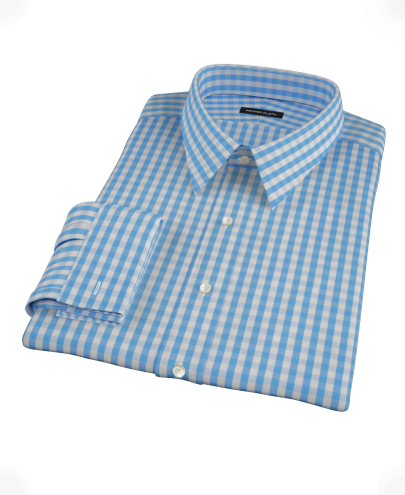 Two of my favorite things together... Gingham & French Cuffs.. This shirt is from
ProperCloth.com
a place with very lovely shirts... WHERE if you can't find a shirt that's exactly what you want... you CAN DESIGN YOUR OWN! Hooray!!!